Flower of the Month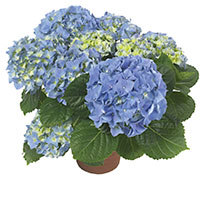 An abundance of large bloom clusters nestled amongst heavily textured, richly green leaves bring a colorful burst of nature to any room! Displays beautifully as a solo specimen or grouped with foliage plants. May be transplanted outdoors if zone and season are suitable.
Grower of the Month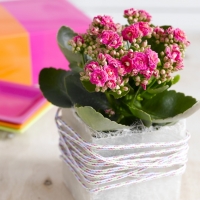 Designed for efficiency, Waldan Garden's facility is an industry benchmark producing quality plants under direct supervision of its four managing partners. A mix of second and third generation family member make up today's management team, continuing more than 50 years of growing tradition within Canada.<br /><br />
<br /><br />
Read more about Waldan Gardens on their profile page.
pickOntario is an initiative developed by Flowers Canada (Ontario) Inc. to raise awareness, interest and demand for Ontario-grown cut flowers and potted plants. When you pick Ontario, you are supporting the more than 600 greenhouse farmers who employ approximately 8,000 people in our province. The growers in Ontario work hard to produce quality flowers and use the latest trends in technology and growing techniques to ensure their products are delivered fresh to local retail establishments, daily.