Flower of the Month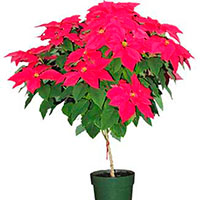 All the easy care and fabulous color of standard Poinsettias groomed into a lovely tree form. A great twist on traditional holiday decorating and a wonderful gift idea for gardening friends who appreciate novel plants. A welcome splash of color to warm the winter season.
Grower of the Month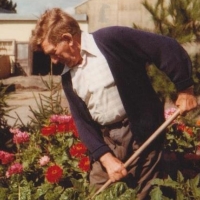 Company History: In 1961, the Alkema family realized their dream of establishing a flower business here in Canada. A grower from Harlingen, The Netherlands, Hendrick Alkema worked diligently to provide customers with quality plants, excellent service and an old-world grower's touch. The original business was located in Burlington, Ontario, but moved later to its current location in Grimsby in 1972. As the business has passed through the generations - to his son Clarence and now onto his grandchildren - Henrick's legacy still carries on today. The same passion for growing and dedication…
pickOntario is a marketing campaign to help raise awareness, interest and demand for Ontario-grown cut flowers and potted plants. The first campaign was launched in the year of 2007 at the Grocery Innovations Show in Toronto. Over the past few years, pickOntario has grown into a recognizable brand with participation from many growers and stores. pickOntario's continuous goal is to remind people that there are locally grown flowers in Ontario.