Flower of the Month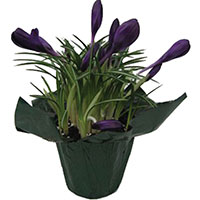 Crocus are easy to grow indoors and are especially refresing in late winter when the anxiousness for spring sets in. A charming centerpiece for a dining or coffee table. Perfect for a sunny window sill or on the patio when spring officially arrives.
Grower of the Month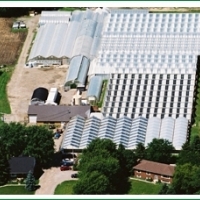 Kralt Greenhouses Ltd. has been growing a variety of cut flowers and potted plants at our Flamborough, Ontario location since 1972.  Brothers Jerry and Peter Kralt began the business with their father Jacob (1915-1978), with the purchase of the property and building of 20,000 square feet of greenhouses, and have operated and expanded the business over the years.  We currently have 100,000 square feet under cover, and also grow about 5 acres of cut sunflowers in the summer.  Peter's son Jacob is working toward carrying on the family tradition for another generation, along with Jerry's…
pickOntario is a marketing campaign to help raise awareness, interest and demand for Ontario-grown cut flowers and potted plants. The first campaign was launched in the year of 2007 at the Grocery Innovations Show in Toronto. Over the past few years, pickOntario has grown into a recognizable brand with participation from many growers and stores. pickOntario's continuous goal is to remind people that there are locally grown flowers in Ontario.